October 30 – November 19
Oops it's been a few weeks since I did one of these! I haven't been reading too much, mostly because we finished watching Stranger Things 2 (which was amazing!) and then I needed to go back and rewatch season one. And now that I've done that, I need to rewatch season two.
There was so much to love about season two! It was everything I loved about season one but more, and I loved the way some of the characters had grown in season two (#babysittersteve). It wasn't perfect and I think there were either some loose threads or unrealized potential with some characters, and I didn't think it was overall as creepy as seasone one had been, but it was fantastic.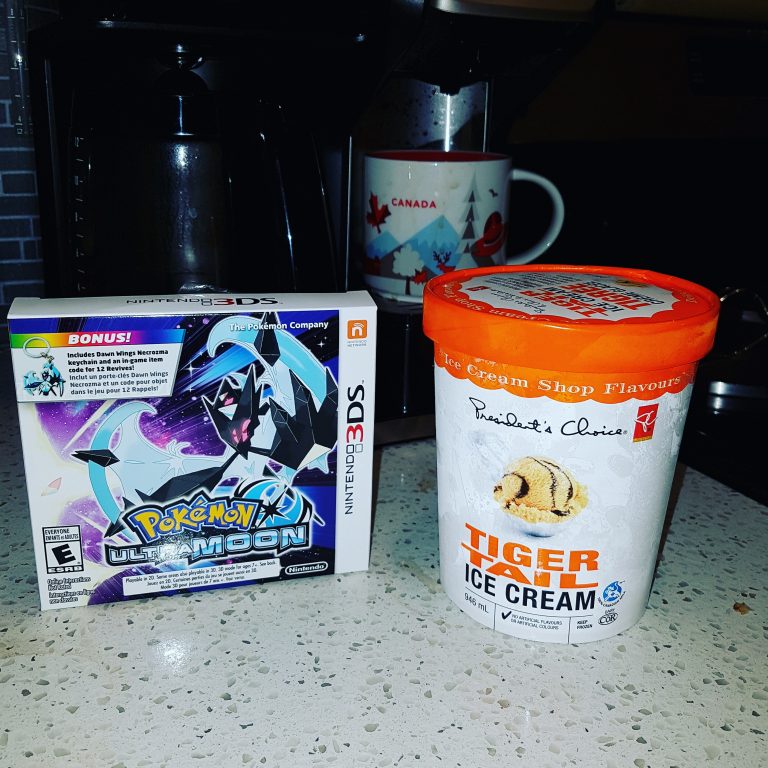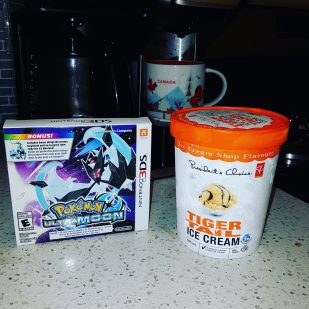 I've also been playing Pokemon Ultra Moon all weekend and not getting much reading in this weekend, and so far this game is really fun! I put a lot of time into Pokemon Moon so I'm really excited to be playing this new version.
New books:
I haven't been reading much these past couple of weeks, but I did get some new books: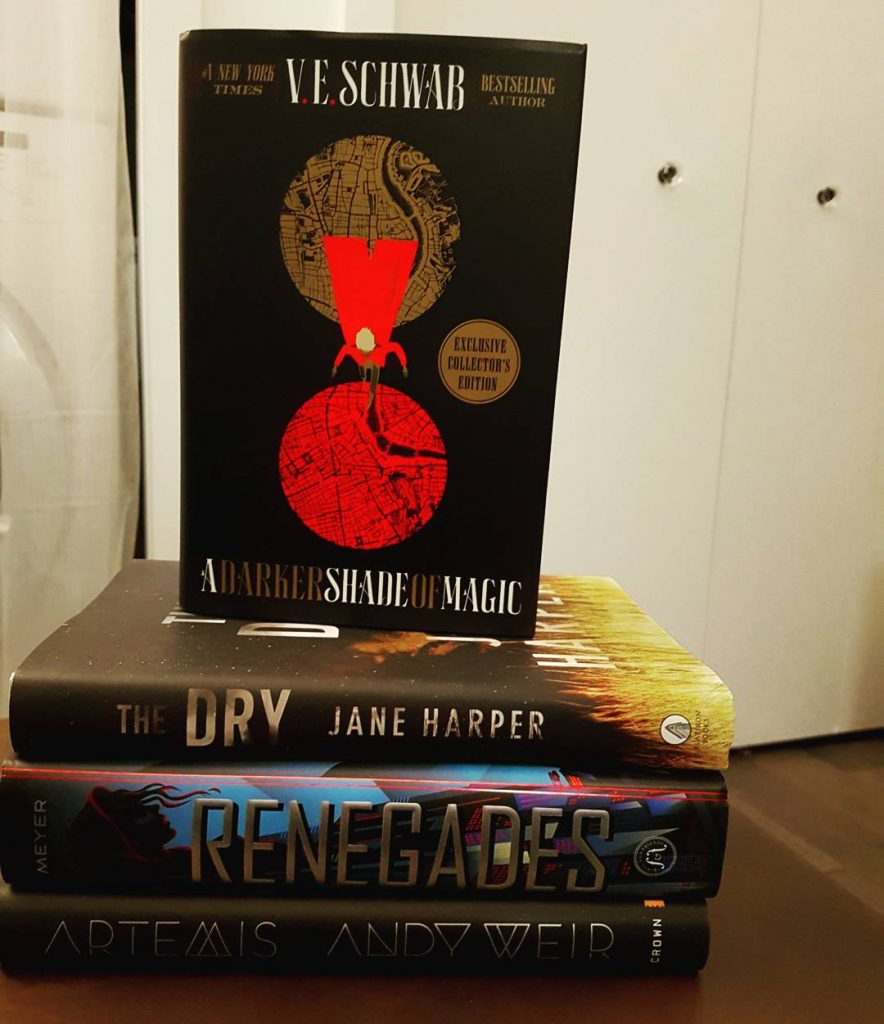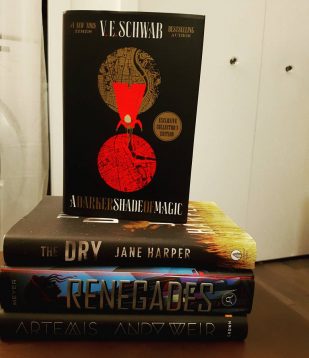 A Darker Shade of Magic (collecter's edition), V.E. Schwab;
The Dry, Jane Harper;
Renegades, Marissa Meyer; and
Artemis, Andy Weir.
I also borrowed a couple of books from the library that I'm looking forward to reading: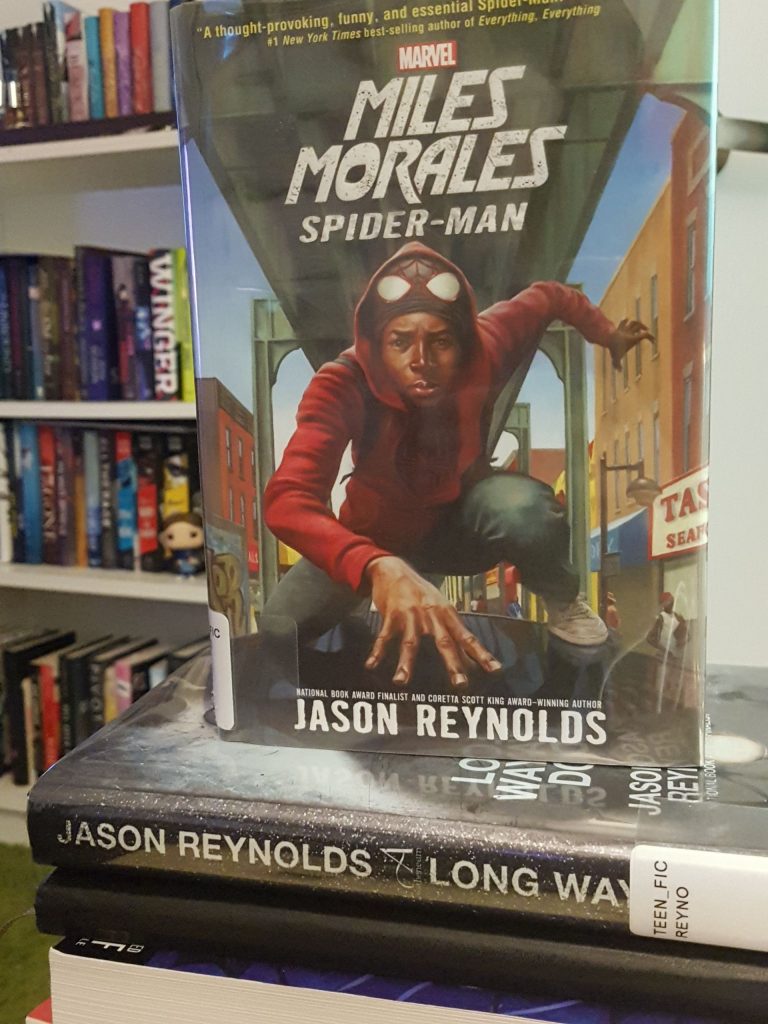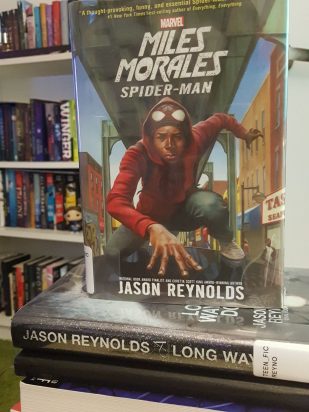 Miles Morales, Jason Reynolds; and
Long Way Down, Jason Reynolds.
I also redeemed some points for a couple of e-books for my Kobo:
No Saints in Kansas, Amy Brashear; and
Dreadnought, April Daniels.
Books read:
I haven't read much, but I did read a couple of books these past two weeks:
The Secret Place, Tana French;
Truly Devious, Maureen Johnson; and
Murder on the Orient Express, Agatha Christie.
Current reads:
I'm still reading The Knife of Never Letting Go by Patrick Ness, and I've started Pride and Prejudice and Mistletoe by Melissa de la Cruz.
Reviews:
I posted a bunch of reviews in the past couple of weeks:
What Happened, Hillary Rodham Clinton;
A Line in the Dark, Malinda Lo;
The Likeness, Tana French;
Bonfire, Krysten Ritter;
Faithful Place, Tana French; and
Broken Harbour, Tana French.
It's cold and snowy outside, so it's a perfect day to stay inside where it's cosy and play some Pokemon! Happy Sunday!