Week In Review
 I haven't done one of these for a while! I was out of town at Christmas and then got super sick with what turned out to be a terrible sinus infection, so my Christmas-New Year's holiday time that I had been so looking forward to was spent really sick. So I didn't start 2018 off quite the way I wanted, but now that I'm feeling better, I'm excited for a new year of reading and working towards my Goodreads goal.
New books: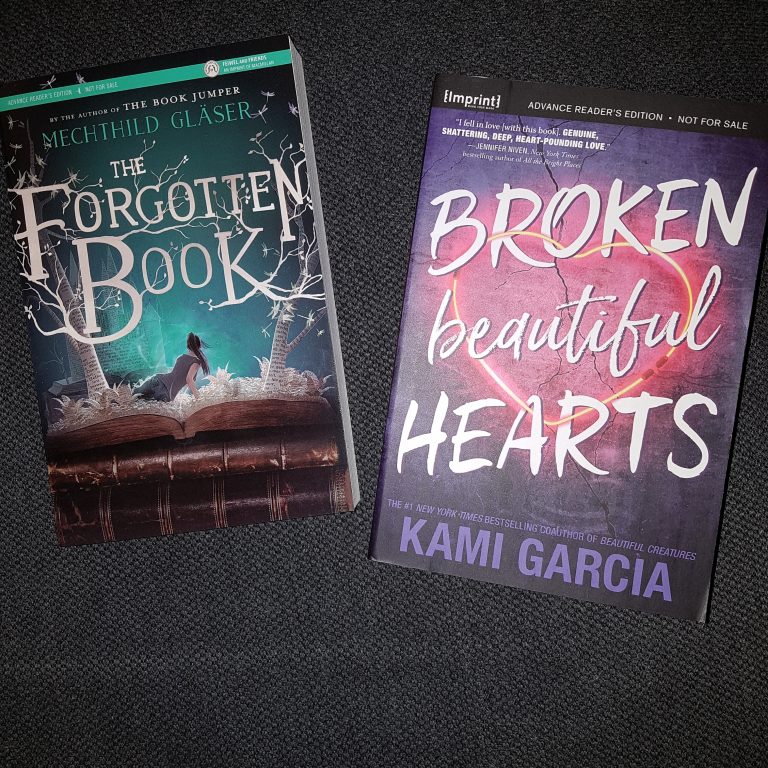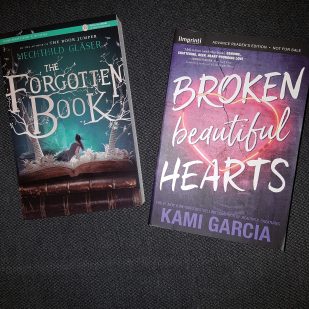 Raincoast sent me these two (thank you!!):
The Forgotten Book, Mechthild Glaser; and
Broken Beautiful Hearts, Kami Garcia.
I also received some e-ARCs via Edelweiss over the past few weeks:
The Favorite Sister, Jessica Knoll;
Puddin, Julie Murphy;
All of This Is True, Lygia Day Peñaflor;
The Lies They Tell, Gillian French;
Onyx and Ivory, Mindee Arnett;
Invisible Ghosts, Robyn Schneider;
Monday's Not Coming, Tiffany D. Jackson;
The Loneliest Girl in the Universe, Lauren James; and
The Summer of Jordi Perez (and the Best Burger in Los Angeles), Amy Spalding.
Books read:
I've read five books so far this year:
The End We Start From, Megan Hunter;
The Hating Game, Sally Thorne;
Devils Unto Dust, Emma Berquist;
The Woman in the Window, A.J. Finn; and
Lumberjanes, Vol. 7: A Bird's-Eye View, Shannon Watters et al.
Current reads:
I'm reading two books right now, although neither one is really grabbing me yet:
The  Forgotten Book; and
The Wolves of Winter, Tyrell Johnson.
Reviews:
I'm trying to keep up with two reviews a week on the blog this year, and so far I've managed it:
Jane, Unlimited, Kristin Cashore;
Artemis, Andy Weir;
The End We Start From, Megan Hunter; and
The Hating Game, Sally Thorne.
Now I'm off to do some more reading before the end of the weekend! Happy Sunday!
Related Posts