Week In Review
October 15 – 21
It's been another busy week and weekend. I'm constantly feeling like there aren't enough hours in the day to work, sleep, read, catch up on my shows, work on the blog and my Supernatural rewatch, etc. But at least there's coffee, which helps.
New books: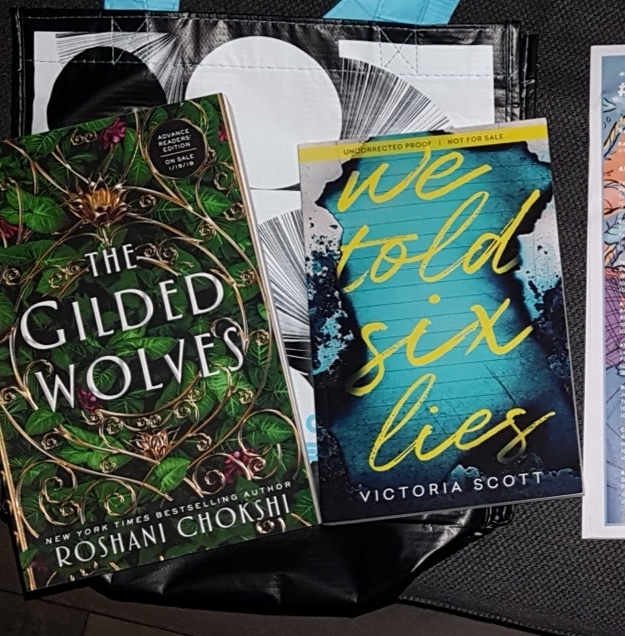 I received two books this week from Raincoast as part of the swag for their Teens Read book preview (which are always fantastic):
The Gilded Wolves, Roshani Chokshi; and
We Told Six Lies, Victoria Scott.
Thank you Raincoast! I'm looking forward to reading both of these!
Books read:
I only finished one book this week, but it was a good one: The Witch Elm by Tana French. I just love her books!
Current reads:
I'm still reading The Dark Descent of Elizabeth Frankenstein by Kiersten White, but I'd better finish it soon because book club is this week!
Reviews:
I posted three reviews this week:
China Rich Girlfriend, Kevin Kwan;
Vengeful, Victoria Schwab; and
Ring in the Year with Murder, Auralee Wallace.
 Time for more coffee, some reading, and hopefully some catching up on my shows! Happy Sunday!
Related Posts