November 25 – December 1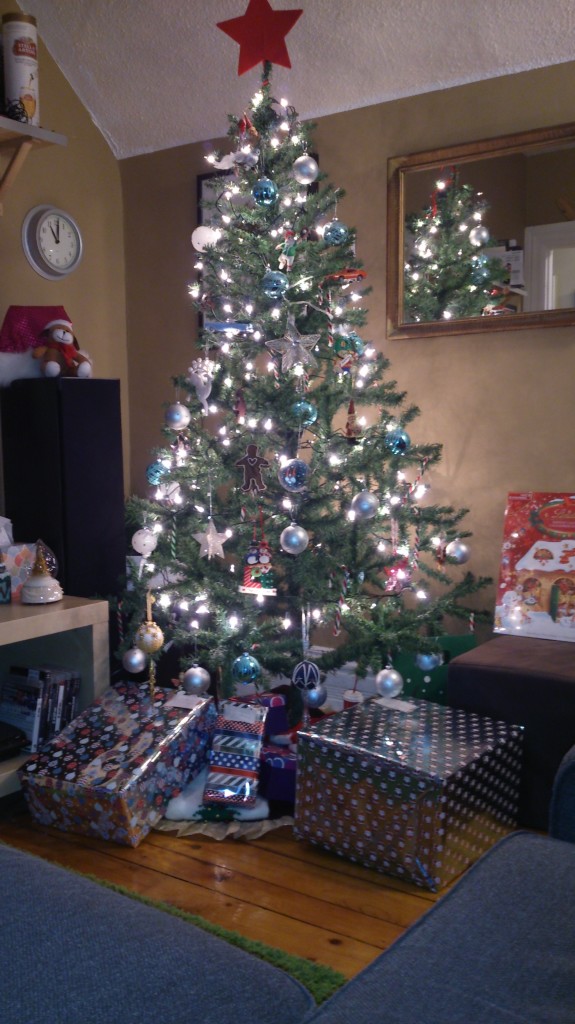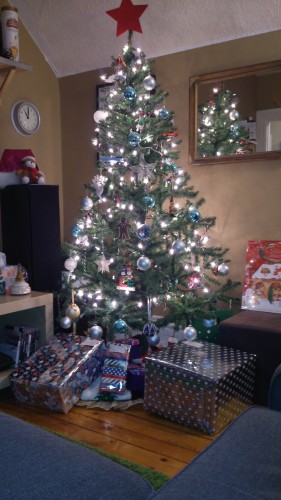 Hello everyone! I'm feeling the Christmas spirit this weekend! My husband and I put up our Christmas tree and decorations on Friday evening, with Christmas music playing, and there are already some presents wrapped beneath it! I truly love this time of year, and I'm feeling very happy and Christmas-y as I write this in the glow of the tree lights.
I've been playing a lot of Nintendo this past week, and I do feel like I've been neglecting things like Twitter and my books, but I'm just having so much fun playing the new Mario and Zelda games that I can't even think about anything else!
I have, however, been giving a lot of thought to which books will make it to my list of top ten favourite books read in 2013. My 'short list' is about 22 books right now, and would be even longer if I included books that are part of a series (I do include books if they're the first in a series, but not if they're subsequent series books)! It's going to be very difficult to make a list of ten. Maybe I'll just leave it at 22!
I didn't acquire many books this week, which is probably for the best because my TBR is out of control! I did get Everything Is Perfect When You're a Liar, by Kelly Oxford, from the library, and an e-book of Endless Love by Scott Spencer, which is the next pick for the Sisterhood of the Traveling Bookclub. I also got Pantomime by Laura Lam in e-book some time ago but forgot about it until today! And thanks to Edelweiss, I now have an e-ARC of Sarah Ockler's #scandal, which I'm really looking forward to reading.
I finished two books this week: In the Shadow of Blackbirds by Cat Winters, and an e-ARC of The Promise of Amazing by Robin Constantine.
I am currently reading Veronica Rossi's Under the Never Sky (finally!) and an e-ARC of Amy Kathleen Ryan's Flame, the third book in the Sky Chasers series.
This week I posted my reviews of Some Girls Are by Courtney Summers, and The Boyfriend App by Katie Sise. I also posted about Ann Stampler's Afterparty, including a giveaway and a link to read the first three chapters free online, and shared my Waiting on Wednesday pick, Roomies, by Sarah Zarr and Tara Altebrando.
Coming up this week are my reviews of The Beginning of Everything by Robyn Schneider, The Murmurings by Carly Anne West, and These Broken Stars by Amie West and Meagan Spooner (that one is on my short list for favourite books read this year!).
Well, I'm off to play more Mario, write some reviews, and get some reading in before it's back to work tomorrow! Happy reading!