June 23 – 30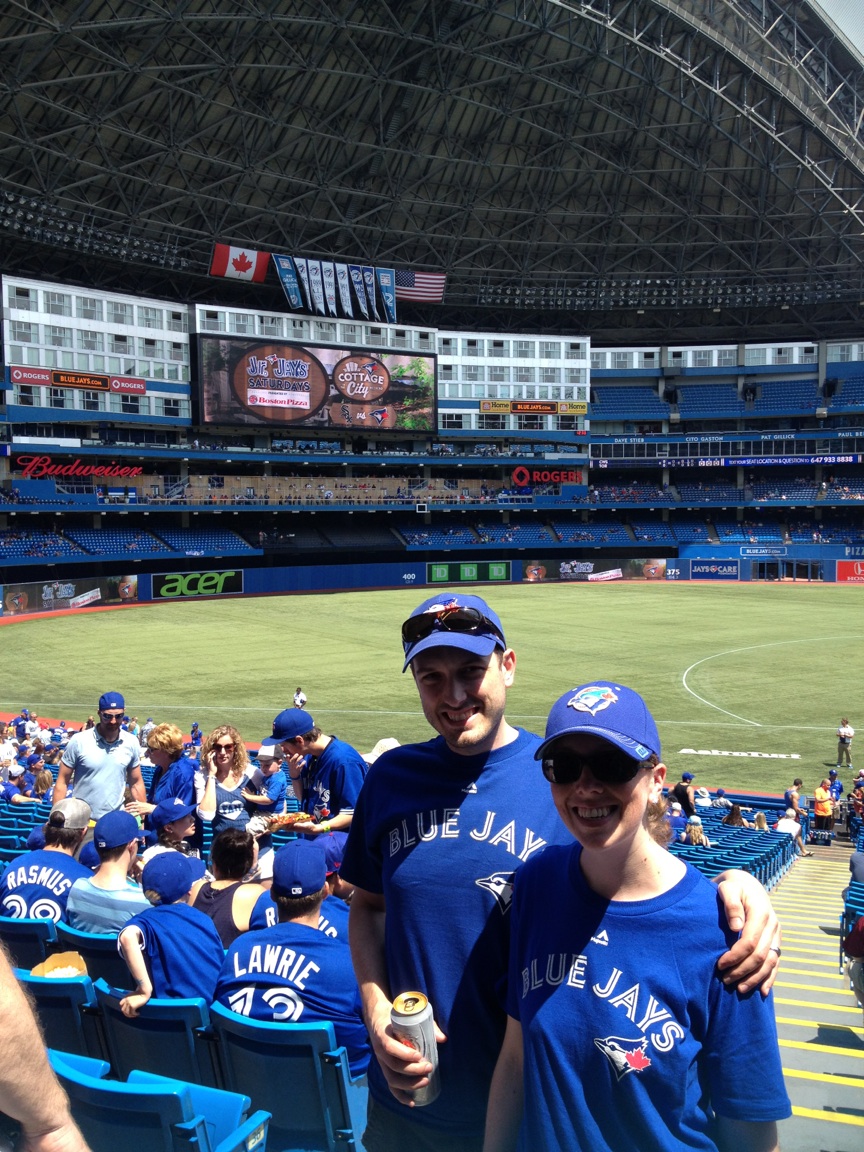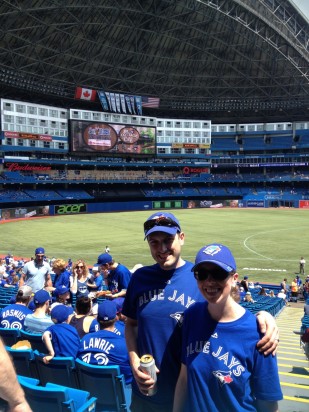 I'm writing this a bit late as I was out of town over the weekend, back late Sunday afternoon. I went to Toronto with friends to see a couple Toronto Blue Jays baseball games. They lost both games, but I still had a great time. I love the atmosphere of the crowd, the food, the excitement of being at the game, and our seats were fabulous. We were in the shade the entire time, so I was happy!
I spent a lot of time watching the end of the Mario Marathon, which I mentioned last week. It wrapped up overnight on Tuesday, after raising over $85,000, which brought them to a lifetime total of over $500,000 raised for Child's Play Charity. I always feel a bit sad when the marathon is over, but I'm already looking forward to next year's marathon.
I took Friday off to go to Toronto, but I also took Monday (today) and Wednesday off. Since Tuesday is Canada Day, I won't be back at work until Thursday! I'm really looking forward to keeping out of the sun and heat as much as possible (it's super hot and humid), and doing a mixture of reading, blogging, and playing Nintendo.
Lots of books this week! I picked up Divided by Elsie Chapman and Monument 14: Savage Drift by Emmy Laybourne from library (although I'm not sure that I'll get through them before they're due back). A friend gifted me Something Borrowed by Emily Giffin.
Raincoast Books sent me Landline by Rainbow Rowell (and I'm beyond excited!) and The Body in the Woods by April Henry.
Via Edelweiss I received Burning Kingdoms by Lauren DeStefano, The Perfectionists by Sara Shepard, The Fall by Bethany Griffin, and Illusions of Fate by Kiersten White.
On our way to Toronto, my best friend let me borrow Ruin and Rising by Leigh Bardugo!
Currently I'm reading Sinner by Maggie Stiefvater (still) and Landline!
I finished reading (and loved) The Vanishing Season by Jodi Lynn Anderson; The Chapel Wars by Lindsay Leavitt; and Ruin and Rising (which was AMAZING!).
On the blog, I posted my reviews of Landry Park by Bethany Hagen, Mila 2.0: Renegade by Debra Driza, and My Last Kiss by Bethany Neal.
Coming up are reviews of The Vanishing Season and Half Bad by Sally Green.
I'm off to read and play some video games in front of the air conditioner! To my fellow Canadians, happy Canada Day on Tuesday! And happy Fourth of July on Friday to my American friends!