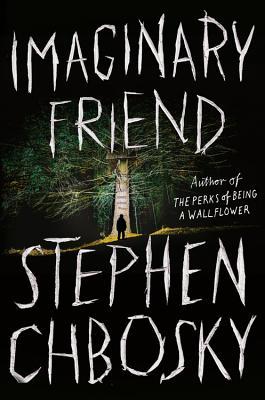 Imaginary Friend
By Stephen Chbosky Source
Purchased
Published by
Grand Central Publishing
on October 1, 2019
Rating:

Christopher is seven years old. Christopher is the new kid in town. Christopher has an imaginary friend.

Single mother Kate Reese is on the run. Determined to improve life for her and her son, Christopher, she flees an abusive relationship in the middle of the night with Christopher at her side. Together, they find themselves drawn to the tight-knit community of Mill Grove, Pennsylvania. It's as far off the beaten track as they can get. Just one highway in, one highway out.

At first, it seems like the perfect place to finally settle down. Then Christopher vanishes. For six awful days, no one can find him. Until Christopher emerges from the woods at the edge of town, unharmed but not unchanged. He returns with a voice in his head only he can hear, with a mission only he can complete: Build a tree house in the woods by Christmas, or his mother and everyone in the town will never be the same again.

Soon Kate and Christopher find themselves in the fight of their lives, caught in the middle of a war playing out between good and evil, with their small town as the battleground.
I was excited to read this book because it was getting a lot of buzz. Plus I'm in the mood lately for creepy, spooky books, and based on the blurbs and synopsis, it seemed to fit the bill!
I was initially intimidated by the size of the book (my copy was over 700 pages), but I actually got through it in just a few days. I couldn't put it down.
Part of what kept me reading so quickly was the desire to know what was going on. There were so many strange occurrences, and I couldn't figure anything out. But while there were some creepy moments, I didn't find anything in this book actually scary (but I read and watch a lot of scary / horror stuff without being scared, so YMMV).
View Spoiler »
Here's where I admit that I know pretty much nothing about religion and the Bible, which is probably why I felt like I was missing something much of the time as the story went on. I had the sense that understanding was just beyond my grasp. Also, I think the really religious aspect just wasn't for me at this time. I don't always feel that way, but I did with this book. « Hide Spoiler
Although I read this one quickly, propelled by a need to know what was going on, I didn't love this book. It dragged for me at times and felt quite repetitive, leading me to wonder if it needed to be as long as it is. I think I fell victim to the hype. I was ready to be wowed, and I wanted to be, but in the end, I was not.
Overall, this was interesting and had its creepy moments, but it didn't fully satisfy me.