July 2021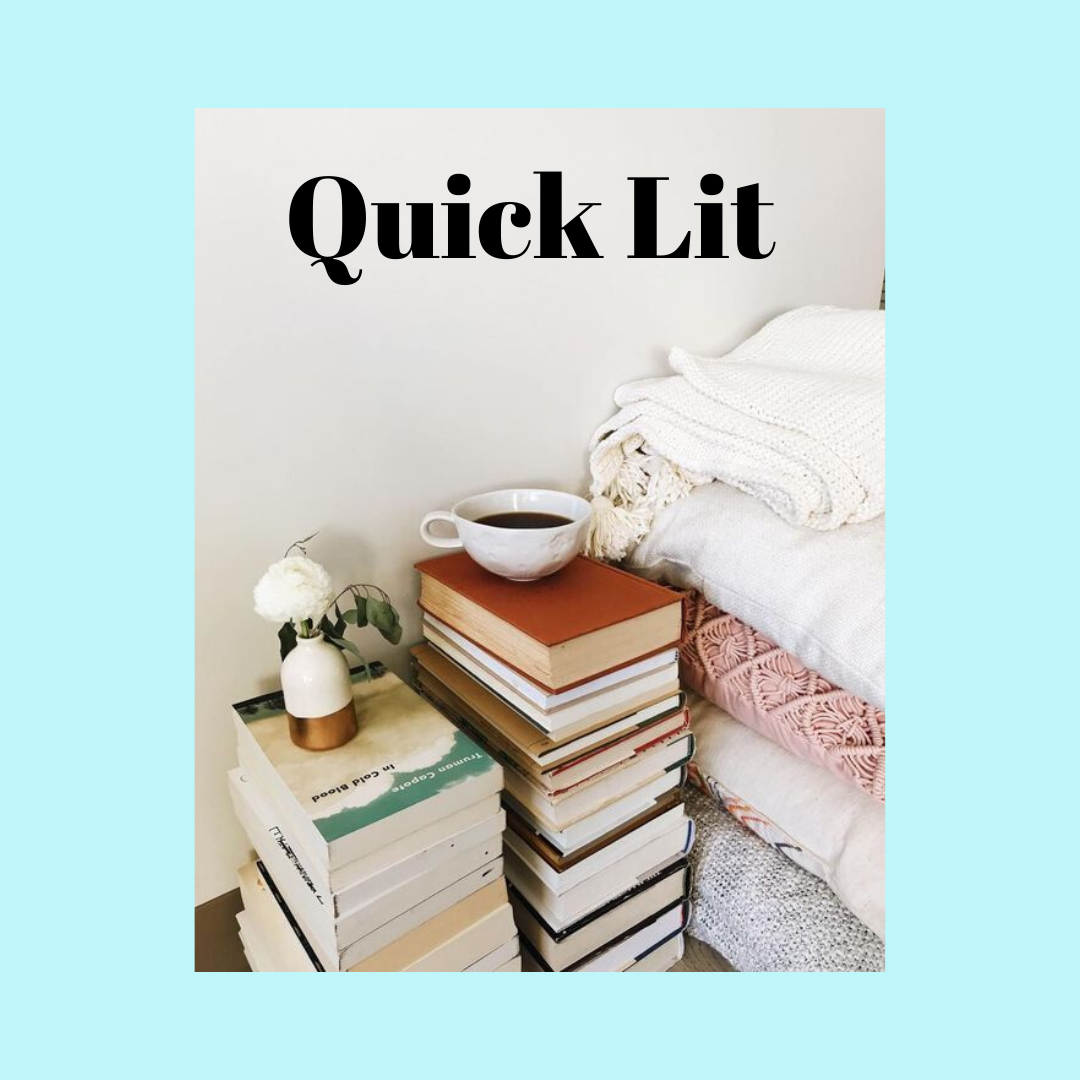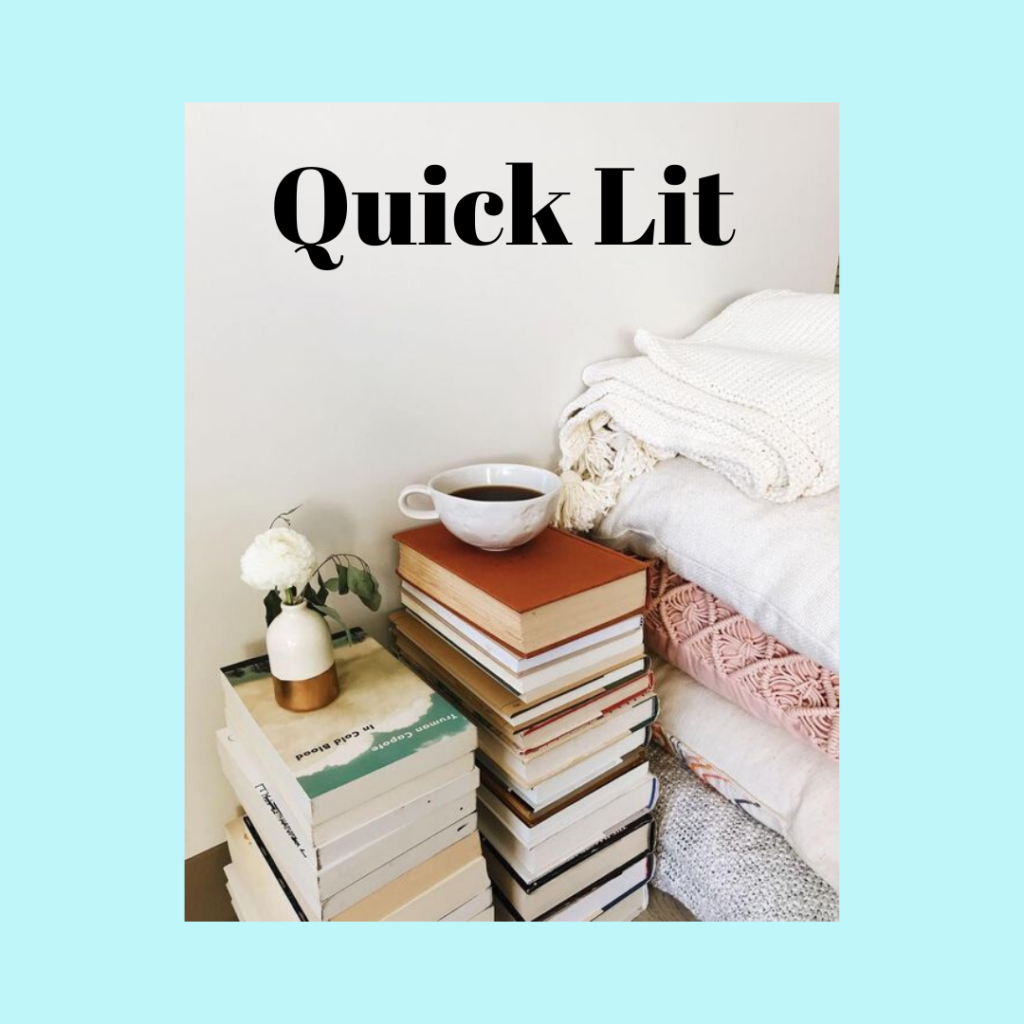 I've been reading so much, but I don't always feel like writing a full review for everything. I was inspired by Modern Mrs. Darcy's Quick Lit posts, as well as Hannah at So Obsessed With's monthly Quick Lit posts, and decided to do something similar as a way to briefly discuss the books I read in a month but don't write full reviews for.
My July reading was very good: I read 22 books, and passed my Goodreads goal of 100 books for the year.
I have not been on top of reviewing, but the July books I read and have reviewed on the blog are:
Egg Drop Dead, Vivien Chien;
Spoiler Alert, Olivia Dade;
The Sanatorium, Sarah Pearse;
Dial A for Aunties, Jesse Q. Sutanto; and
Bath Haus, P.J. Vernon.
I've read others that I am planning to review/have scheduled reviews:
That Weekend, Kara Thomas;
K-pop Confidential, Stephan Lee; and
The Very Nice Box, Laura Blackett and Eve Gleichman.
I am also slowly catching up on Lumberjanes, and read nos. 46-51 in July. As usual with this series, I enjoyed some more than others, but I am generally still enjoying reading about Jo, April, Mal, Molly, Ripley, and the rest of the group at Miss Quinzella Thiskwin Penniquiqul Thistle Crumpet's Camp for Girls Hardcore Lady Types!
Here are my thoughts on everything else I read in July!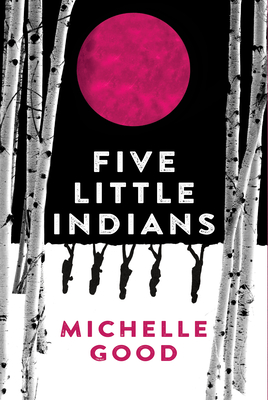 Five Little Indians, Michelle Good (owned) – 4⭐
This was a tough and gut-wrenching read at times, but also engaging and well-written. It was devastating to see the impact of the residential schools on so many generations of families.
Killer Kung Pao, Vivien Chien (owned) – 3⭐
This is book six in the series, and it was just okay for me, which was a bit disappointing after I enjoyed Egg Drop Dead so much. I didn't particularly enjoy the mystery and it didn't seem all that 'mysterious' to me at all.
The Showrunner, Kim Moritsugu (library) – 3⭐
This was a really slow starter for me, and I definitely struggled to maintain my interest or wonder why I was even supposed to care about the characters, but it definitely picked up steam towards the end and I needed to know what was going to happen next!
We Need To Do Something, Max Booth III (owned) – 3⭐
I read this novella after learning it had been adapted into an upcoming horror movie. The premise was definitely captivating, and it had a couple of creepy scenes that I can't wait to see as a movie. I liked this but didn't love it.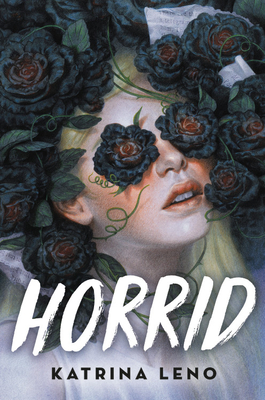 Horrid, Katrina Leno (owned) – 3⭐
Although this had some creepy moments, this book was a bit disappointing, perhaps because I went in with such high expectations. The end was fun, but getting there was a bit of a slog for me.
The Ruthless Lady's Guide to Wizardry, C.M. Waggoner (owned) – 3⭐
I liked the world and the fun dialogue, and the protagonist Dellaria. But while the synopsis sounded fun, somehow it didn't quite line up with what was happening on the page. The plot grabbed my interest initially but the pacing dragged for me.
Find You First, Linwood Barclay (Scribd audio) – 2⭐
This was just okay. It took me forever to finish on audio, even at double speed, because I just wasn't interested. There were too many characters that I didn't care about, and I didn't even really care about what happened in the end here.
Kill All Your Darlings, David Bell (owned) – 2⭐
This was a disappointment. After reading The Plot earlier this year, I was excited to find another book about books and writing and plagiarism. I see what this one was trying to do, but everything about this book fell flat for me and it was super predictable.
That's it for July! What have you been reading lately?