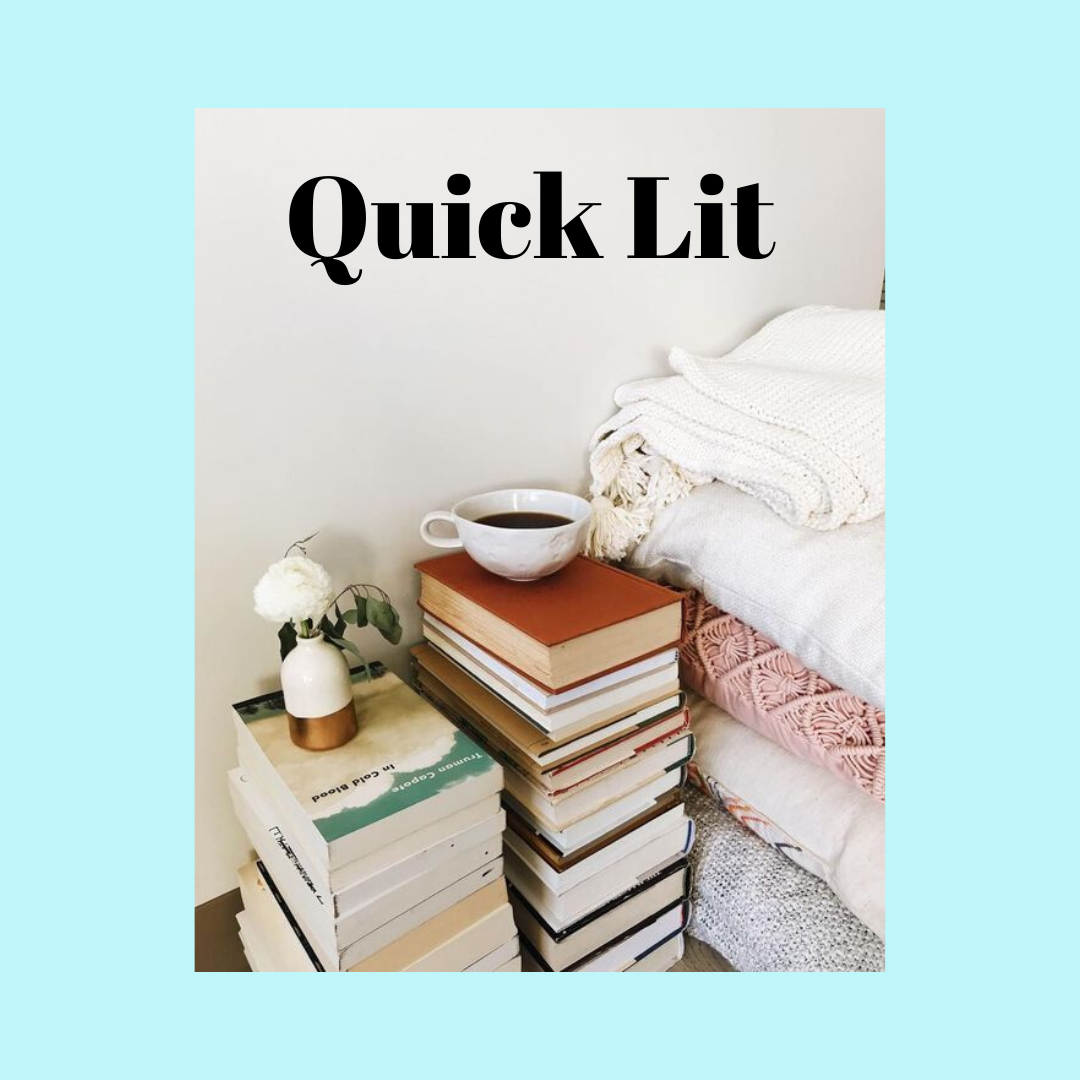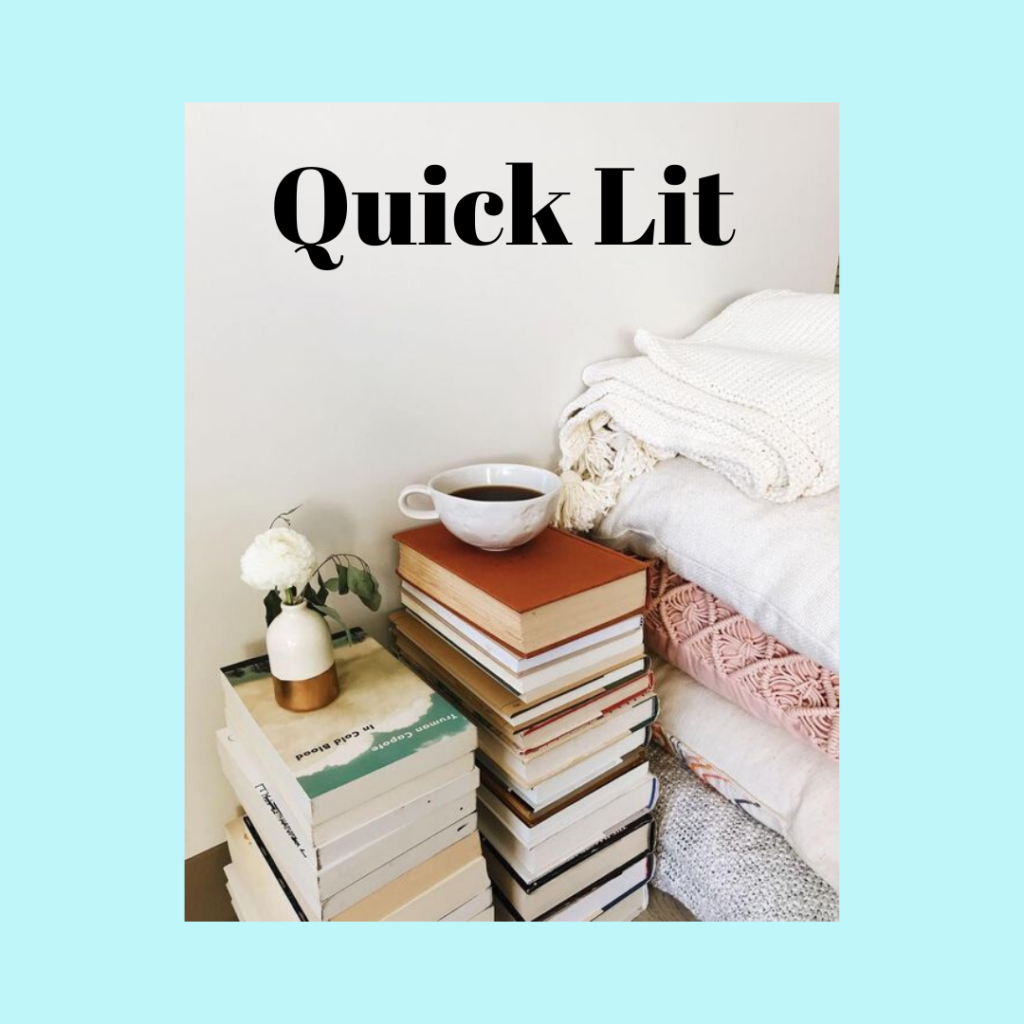 June 2022
I've been reading so much, but I don't always feel like writing a full review for everything. I was inspired by Modern Mrs. Darcy's Quick Lit posts, as well as Hannah at So Obsessed With's monthly Quick Lit posts, and decided to do something similar as a way to briefly discuss the books I read in a month but don't write full reviews for.
I was sick last month and I thought it would slow down my reading but looking back I did read nine books, so I'm pretty happy with that!
I've reviewed five already on the blog (and have another scheduled for Friday):
Tokyo Dreaming, Emiko Jean;
Go Hunt Me, Kelly DeVos;
Pretty Things, Janelle Brown;
Flip the Script, Lyla Lee;
The House Across the Lake, Riley Sager; and
Funny You Should Ask, Elissa Sussman (review on the blog this Friday).
Here are my thoughts on the rest of my June reads: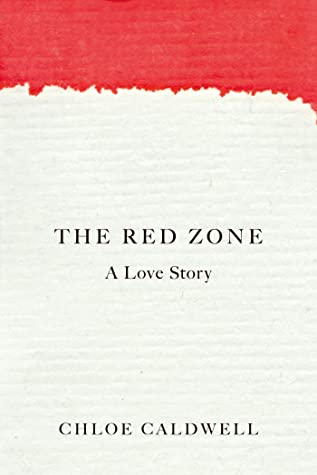 The Red Zone: A Love Story, Chloe Caldwell (library) – 3⭐
This was good. It didn't hold my interest the whole way through but it was really interesting particularly when discussing experiences across various age groups, showing how things have changed (or not) over time.
Confessions on the 7:45, Lisa Unger (e-ARC) – 2.5⭐
This was just okay. It felt like a pretty standard read, with nothing too exciting or surprising here. I liked View Spoiler »the con artist angle « Hide Spoiler but I really couldn't get into this one.
Small Town Monsters, Diana Rodriguez Wallach (owned) – 3.5⭐
This was delightfully creepy at times, and I loved the Ed and Lorraine Warren vibes I got from Vera's parents.
What have you been reading lately?