The Whisper Man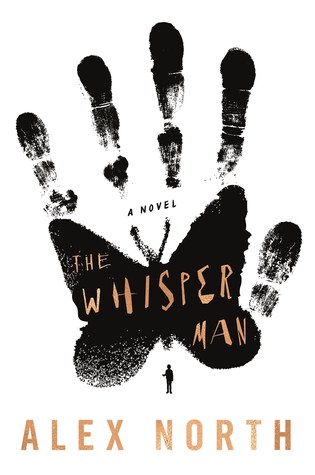 The Whisper Man
By Alex North
Source Library
Published by Celadon Books
on August 20, 2019

In this dark, suspenseful thriller, Alex North weaves a multi-generational tale of a father and son caught in the crosshairs of an investigation to catch a serial killer preying on a small town.

After the sudden death of his wife, Tom Kennedy believes a fresh start will help him and his young son Jake heal. A new beginning, a new house, a new town. Featherbank.

But the town has a dark past. Twenty years ago, a serial killer abducted and murdered five residents. Until Frank Carter was finally caught, he was nicknamed "The Whisper Man," for he would lure his victims out by whispering at their windows at night.

Just as Tom and Jake settle into their new home, a young boy vanishes. His disappearance bears an unnerving resemblance to Frank Carter's crimes, reigniting old rumors that he preyed with an accomplice. Now, detectives Amanda Beck and Pete Willis must find the boy before it is too late, even if that means Pete has to revisit his great foe in prison: The Whisper Man.

And then Jake begins acting strangely. He hears a whispering at his window…
This is one of those books that I'd heard so much about that I couldn't decide if I wanted to read it or not. Sometimes the very buzzy books get my expectations up and then disappoint me, and I thought maybe I would read this in a couple of years when the hype had died down and I could go in without remembering what I'd heard about it.
But my library hold ended up coming in much sooner than I anticipated, and I really can't resist a mystery/thriller, so I settled in with this one.
I am happy to report that this exceeded my expectations! This book surprised me throughout. Even if I saw where the plot was headed at times, the way it got there was unexpected.
I thought this was really well written, with passages that were at times moving in the insight they provided, and the characters had more depth than I've perhaps come to expect from mysteries based on some of my reads from the last couple of years.
While I didn't find this all that creepy or scary, it had its unsettling moments, and I really enjoyed the way the tension built throughout.
Recommended!
Related Posts