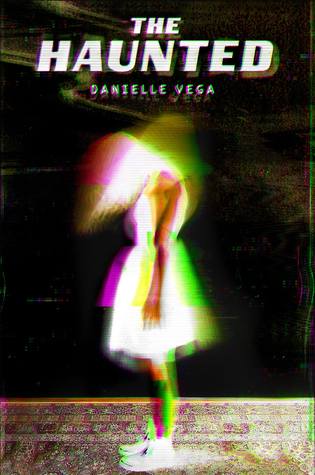 The Haunted
By Danielle Vega Source
Library
Published by
Razorbill
on June 4, 2019
Rating:

From Danielle Vega, YA's answer to Stephen King, comes a new paranormal novel about dark family secrets, deep-seated vengeance, and the horrifying truth that evil often lurks in the unlikeliest of places.

Hendricks Becker-O'Malley is new in town, and she's bringing baggage with her. With a dark and wild past, Hendricks doesn't think the small town her parents moved her to has much to offer her in terms of excitement. She plans on laying low, but when she's suddenly welcomed into the popular crowd at school, things don't go as expected.

Hendricks learns from her new friends that the fixer-upper her parents are so excited about is notorious in town. Local legend says it's haunted. Hendricks doesn't believe it. Until she's forced to. Blood-curdling screams erupt from the basement, her little brother wakes up covered in scratches, and something, or someone pushes her dad down the stairs. With help from the mysterious boy next door, Hendricks makes it her mission to take down the ghosts . . . if they don't take her first.
I've been a fan of Danielle Vega's books since I first read The Merciless, so every time she has something new coming out, I look forward to reading it!
I love a good haunted house story, so I was very eager to get into this…and it just so happened that I was home alone for the weekend when my library hold came in! Maybe reading a book about ghosts and a haunted house isn't the smartest idea when you're home alone for a couple of days, but I thought it really added to the feeling of suspense!
I really liked the setting and slowly learning about Hendricks' new town and spooky house. This book had so many things that I like in a ghost story: urban legend; secrets; a haunted house that just happens to be under construction, making everything creepier; and a mysterious past.
However, I didn't really care for the romance aspect, and elements of the finale felt rushed to me.
This wasn't my favourite Danielle Vega book (if you haven't read The Merciless yet, go do it!), but I think if you like her other books, you'll enjoy this one too. For me, this was a really fun, quick read because once I started, I didn't want to put it down.