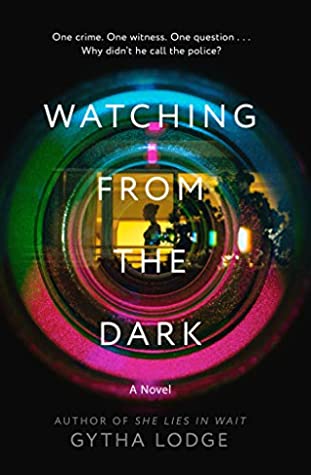 Watching From the Dark
By Gytha Lodge Series:
DCI Jonah Sheens #2
Source
Library
Published by
Random House
on February 25, 2020
Rating:

Aidan Poole logs onto his laptop late at night to Skype his girlfriend, Zoe. To his horror, he realizes that there is someone else in her flat, and Aidan can only listen to the sounds of a violent struggle taking place in the bathroom--and then the sound of silence. Aidan is desperate to find out if Zoe is okay. But then why is he so hesitant to call the police?

When his messages finally reach them, Detective Jonah Sheens and his team take the case--and discover the body. They soon find that no one has a bad word to say about Zoe, a big-hearted young woman at the center of a curious web of waifs and strays, each relying on her for support, each hiding dark secrets and buried resentments. Has one of her so-called "friends" been driven to murder? Or does Aidan have the biggest secret of them all?
This is the second in this series, and I loved getting to know more about the detectives on Jonah Sheen's team.
While I liked the mystery in She Lies in Wait better (historical/cold case whodunnit), I quite enjoyed the way this one unfolded and kept me guessing. The opening scene, in particular, was creepy and pulled me in immediately.
This is a series I intend to keep up with.