Week In Review
February 1 – 7
February is here! That means, hopefully, that winter will soon be over.
Lots of new books in the meantime to read while I stay snuggled up and cozy inside (or while smushed on the bus on my way to work):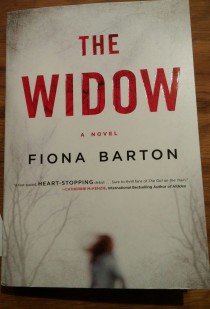 I was really excited to come home to a surprise from Chapters-Indigo and Penguin Random House: The Widow, by Fiona Barton. It was accompanied by a nice little letter saying since I'd been one of the first in Canada to read Gone Girl and The Girl on the Train, they thought I'd enjoy The Widow (I think that means I pre-order books a lot!!). This definitely sounds like an intriguing book and I can't wait to read it. Thanks Chapters-Indigo and Penguin Random House!!
Bookshelf (Object Lessons), by Lydia Pine (purchased) – I'm not totally sure what this even is, but the description was irresistible:
Object Lessons is a series of short, beautifully designed books about the hidden lives of ordinary things. 

Every shelf is different and every bookshelf tells a different story. One bookshelf can creak with character in a bohemian coffee shop and another can groan with gravitas in the Library of Congress. Writer and historian Lydia Pyne finds bookshelves to be holders not just of books but of so many other things: values, vibes, and verbs that can be contained and displayed in the buildings and rooms of contemporary human existence. With a shrewd eye toward this particular moment in the history of books, Pyne takes the reader on a tour of the bookshelf that leads critically to this juncture: amid rumors of the death of book culture, why is the life of the bookshelf in full bloom?

Object Lessons is published in partnership with an essay series in the The Atlantic. (Description from Goodreads)
I also discovered The Book Outlet: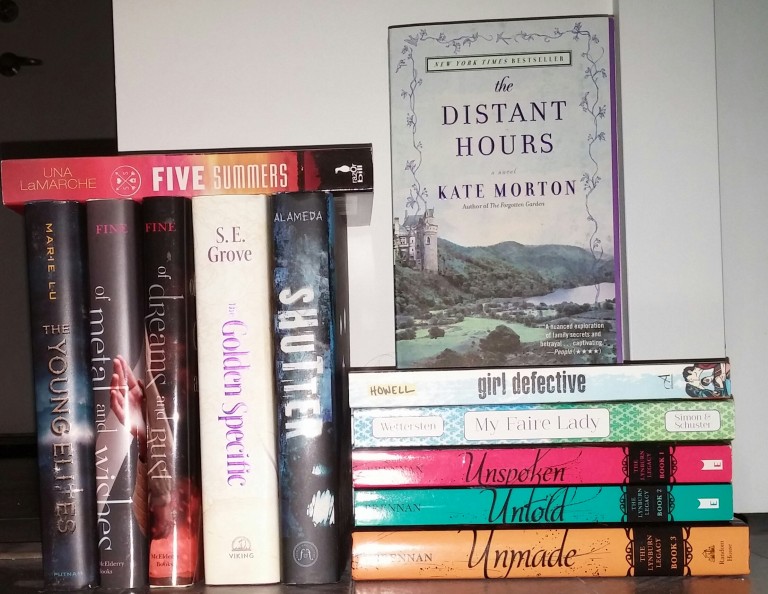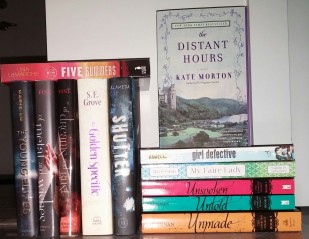 Five Summers, by Una Lamarche;
The Young Elites, by Marie Lu;
Of Metal and Wishes and Of Dreams and Rust, by Sarah Fine;
The Golden Specific, by S.E. Grove;
Shutter, by Courtney Alameda;
Unspoken, Untold, and Unmade by Sarah Rees Brennan;
My Faire Lady, by Laura Wettersten;
Girl Defective, by Simmone Howell; and
The Distant Hours, by Kate Morton.
I only finished reading one book this week: an ARC of After the Woods, by Kim Savage. I have mixed feelings about it, and it was a bit of a struggle to write my review.
Currently, I'm still reading Queen of Shadows, and I started reading V.E. Schwab's A Gathering of Shadows (it's already soooooo goooooood!!!).
On the blog, I posted my reviews of The Magicians and Shallow Graves, as well as Project SPN Rewatch posts about season two episodes 15 (Tall Tales) and 16 (Roadkill).
Coming up this week are my reviews of These Vicious Masks, by Tarun Shanker and Kelly Zekas, and After the Woods, along with a couple more Supernatural posts.
I guess it's the Superbowl today? I might check out the halftime show, but I'm not a football fan, so I think I'll be spending the rest of the day reading! Happy Sunday!
Related Posts