Week In Review
So it's been months since I did one of these! My reading and blogging life was very quiet in that time, but I'm back in the swing of it now!
Lots of books / ARCs / e-ARCs have made their way into my house since my last Week in Review post, but I'm just going to talk about some of the more recent ones: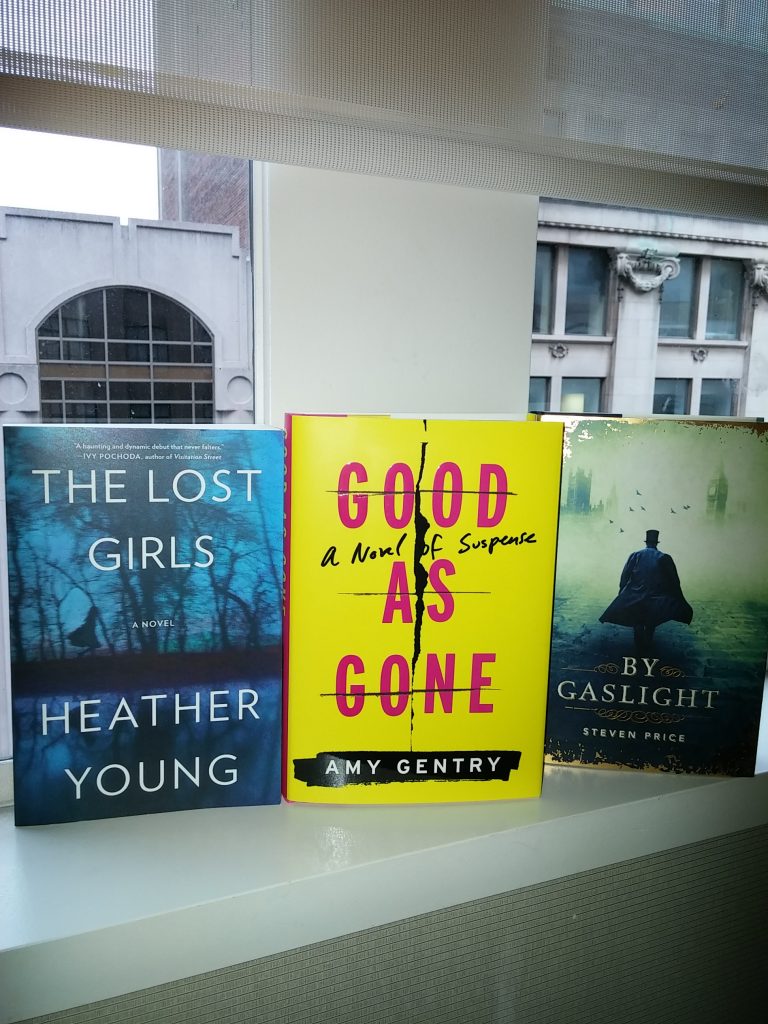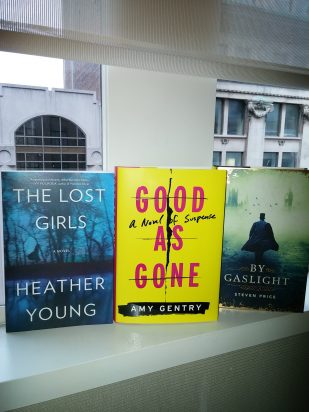 While my husband and I were on vacation in Montreal last month, I picked up three books that I'm super excited to read:
The Lost Girls, by Heather Young;
Good as Gone, by Amy Gentry; and
By Gaslight, Steven Price.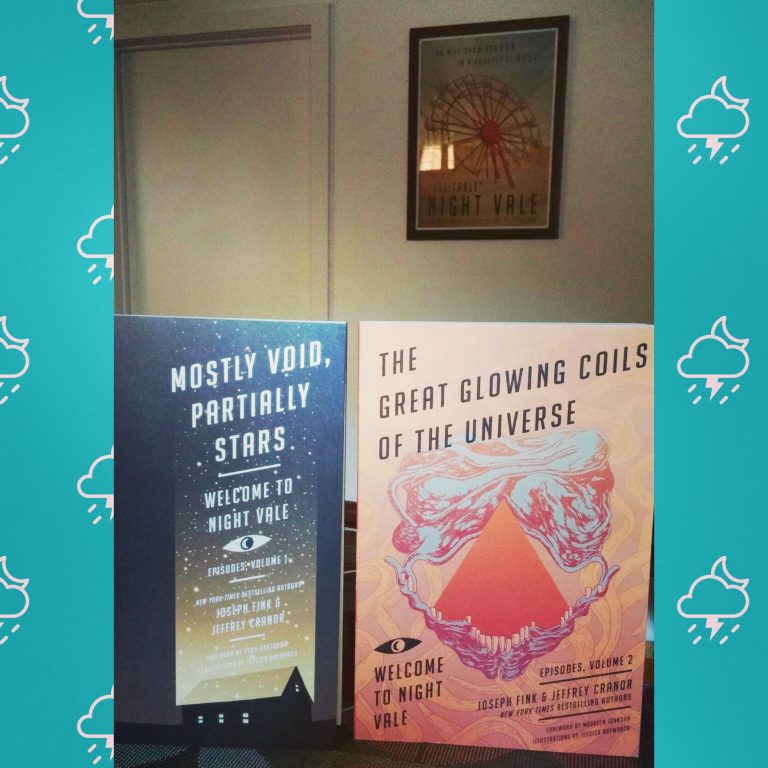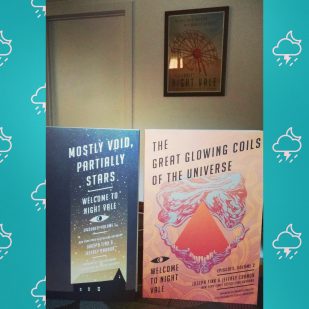 I also purchased the two books containing the first two years of the Welcome to Night Vale podcasts: Mostly Void, Partially Stars and The Great Glowing Coils of the Universe. I am a big WTNV fan, so I was really excited about these books.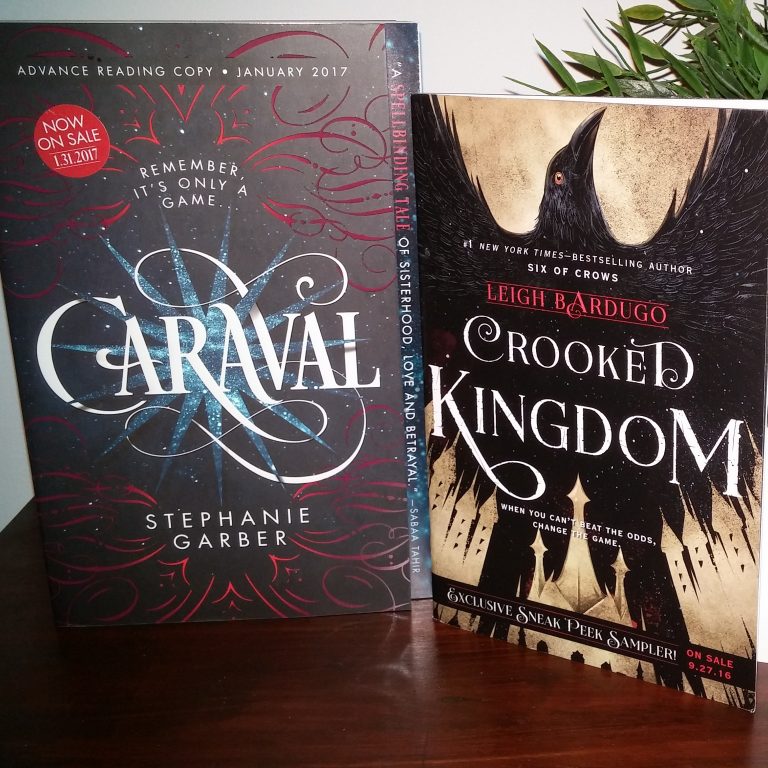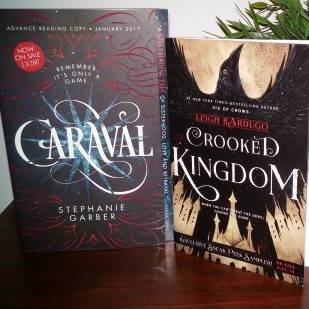 As for ARCs, there have been some really fabulous books sent my way lately!
As part of my swag pack from Raincoast Book's for yesterday's winter and spring 2017 Teens Read preview, I received an ARC of one of my most-anticipated reads, Caraval by Stephanie Garber. I definitely let out a happy, excited squeal when I saw this!
You'll also see that a sampler (of the first four chapters) of Leigh Bardugo's Crooked Kingdom was included in the swag pack! I know this book comes out this month, but the waiting is agony right now! Six of Crows was one of my absolute favourite books I read last year, and this sequel (and final in the duology) is going to move right to the top of my TBR when my pre-order arrives!
I also received ARCs of The Sun is Also a Star, by Nicola Yoon, and Vassa in the Night, by Sarah Porter. These are two books that I'm very very excited about!
For e-ARCs, I received:
A Season of Daring Greatly, by Ellen Emerson White;
Silver Stars, by Michael Grant (the sequel to Front Lines, which I LOVED);
Radio Silence, by Alice Oseman;
The Women in the Walls, by Amy Lukavics (YES YA horror is my jam); and
Something in Between, by Melissa de la Cruz.
Thank you to Raincoast, Penguin Randomhouse Canada, Harper, and Harlequin Teen!!
I have read quite a few books since my last Week in Review post, and most have had reviews posted on the blog as well:
You Will Know Me, by Megan Abbott;
With Malice, by Eileen Cook;
Disappearance at Devil's Rock, by Paul Tremblay;
Harry Potter and the Cursed Child, by J.K. Rowling, John Tiffany, and Jack Thorne;
Ghostly Echoes (Jackaby #3), by William Ritter;
Never Missing, Never Found, by Amanda Panitch;
Dark Matter, by Blake Crouch;
The Leaving, by Tara Altebrando;
Wolf in White Van, by John Darnielle;
Harry Potter and the Chamber of Secrets, by J.K. Rowling;
Vinegar Girl, by Anne Tyler;
The Chilling Adventures of Sabrina, Book One (graphic novel), by Roberto Aguirre-Sacasa and Robert Hack;
A Night in with Audrey Hepburn, by Lucy Holliday;
The Couple Next Door, by Shari Lapena;
The Glittering Court, by Richelle Mead; and
Mostly Void, Partially Stars.
Phew!
Currently, I'm reading Vassa in the Night. Time to get back into it. Happy Sunday and happy reading!
Related Posts