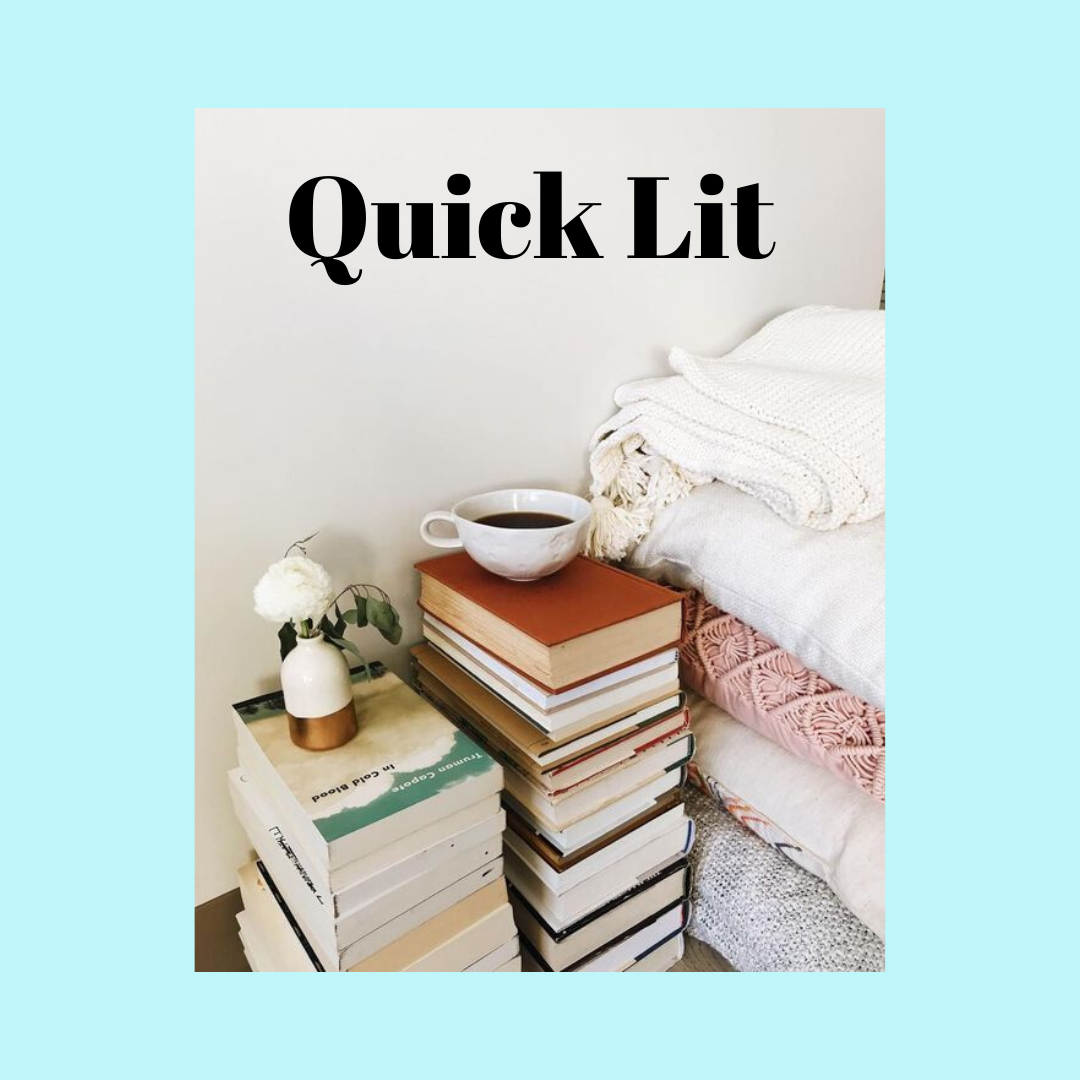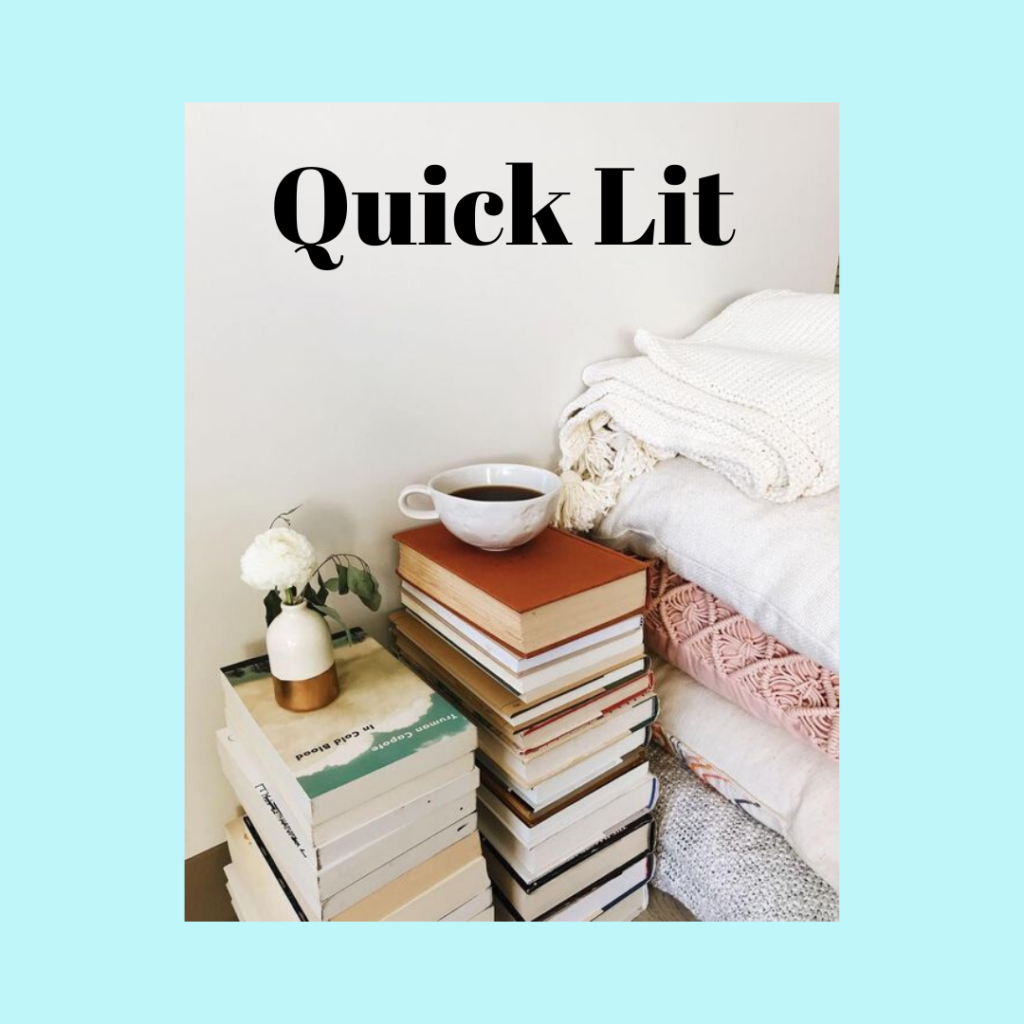 September 2021
I've been reading so much, but I don't always feel like writing a full review for everything. I was inspired by Modern Mrs. Darcy's Quick Lit posts, as well as Hannah at So Obsessed With's monthly Quick Lit posts, and decided to do something similar as a way to briefly discuss the books I read in a month but don't write full reviews for.
October is nearly over and I'm just posting my September Quick Lit, oops!
I read 14 books in October, and have reviewed a few of them on the blog already:
The Second Season, Emily Adrian;
My Heart is a Chainsaw, Stephen Graham Jones;
Bad Blood: Secrets and Lies in a Silicon Valley Startup, John Carreyrou;
One Last Stop, Casey McQuison;
Tokyo Ever After, Emiko Jean;
A Lesson In Vengeance, Victoria Lee; and
His & Hers, Alice Feeney.
Here are my thoughts on the rest of my October reads:
The Family Plot, Megan Collins (e-ARC) – 3⭐
This had an intriguing set up but the true crime family was just too over the top for me to totally buy into. I liked the mystery though.
Eight Perfect Murders, Peter Swanson (e-ARC) – 3.5⭐
This was a fun, twisty page-turner that I couldn't put down once I started reading. I love mysteries and thrillers that have some sort of connection to books and reading, so the bookishness of this story added an extra layer of fun for me (even if the mystery/reveal was sort of predictable in the end).
When the Reckoning Comes, LaTanya McQueen (owned) – 4⭐
This was a story that had a slow-build feeling of tension and dread.
I'd Rather Be Reading: The Delights and Dilemmas of the Reading Life, Anne Bogel (Scribd audio) – 4⭐
This was a very quick listen on audio, and was fun (and the author narrates, which I enjoyed), although it struck me as coming from a place of privilege a few times.
Those Across the River, Christopher Buehlman (owned) – 2.5 – 3⭐
I wanted to like this more than I did. It wasn't quite the spooky read I thought it was going to be. Characters felt flat, it took me quite a while to get into it, and there was a lot of build up but I don't know that it stuck the landing for me.
The Lamplighters, Emma Stonex (owned) – 4⭐
This was a lovely slow burn story. The lighthouse keeping details were fascinating, and the characters drew me in.
The Road Trip, Beth O'Leary (owned) – 2.5⭐
The characters were all varying degrees of annoying and infuriating, and no one was as charming as the author seems to think they are. But I finished it, so that's something.
What have you been reading lately?