There are so many books coming out in 2014 that sound amazing! I couldn't narrow down my list into a top ten, so I'm doing a three-part list, ten books each (yes, there are 30 books coming out next year that I'm dying to get my hands on. Probably more than 30, if I'm honest!).
All release dates are courtesy of Goodreads, and I'm listing the books by release date.
I have ARCS of some of these, have pre-ordered others already, and as for the rest, I'm sure I'll be plunking down my money for them as soon as I can!
You can check out my first two parts here and here.
21. The Secrets of Lily Graves by Sarah Strohmeyer (May 13)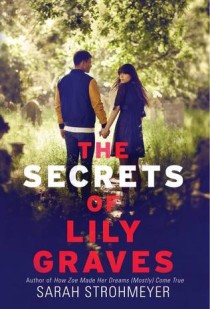 With the intrigue of Pretty Little Liars and plenty of romance, bestselling author Sarah Strohmeyer weaves a story of secrets and lies—set in a funeral parlor.

Growing up in a house of female morticians, Lily Graves knows all about buried secrets. She knows that perfect senior-class president Erin Donohue isn't what she seems. She knows why Erin's ex-boyfriend, hot football player Matt Houser, broke up with her. And she also knows that, even though she says she and Matt are just friends, there is something brewing between them—something Erin definitely did not like.

But secrets, even ones that are long buried, have a way of returning to haunt their keeper.

So when Erin is found dead the day after attacking Lily in a jealous rage, Lily's and Matt's safe little lives, and the lives of everyone in their town of Potsdam, begin to unravel. And their relationship—which grew from innocent after-school tutoring sessions to late-night clandestine rendezvous—makes them both suspects.

As her world crumbles around her, Lily must figure out the difference between truth and deception, genuine love and a web of lies. And she must do it quickly, before the killer claims another victim.
I love the Pretty Little Liars series, so any comparison always catches my attention.  And this sounds like an awesome mystery/thriller. I'm really looking forward to this one. Thank you to Christy for making me aware of this book!
22. Ruin and Rising by Leigh Bardugo (June 3)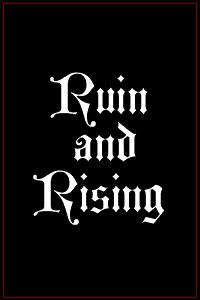 The capital has fallen. The Darkling rules Ravka from his shadow throne.

Now the nation's fate rests with a broken Sun Summoner, a disgraced tracker, and the shattered remnants of a once-great magical army.

Deep in an ancient network of tunnels and caverns, a weakened Alina must submit to the dubious protection of the Apparat and the zealots who worship her as a Saint. Yet her plans lie elsewhere, with the hunt for the elusive firebird and the hope that an outlaw prince still survives.

Alina will have to forge new alliances and put aside old rivalries as she and Mal race to find the last of Morozova's amplifiers. But as she begins to unravel the Darkling's secrets, she reveals a past that will forever alter her understanding of the bond they share and the power she wields. The firebird is the one thing that stands between Ravka and destruction—and claiming it could cost Alina the very future she's fighting for.
Oh wow, I cannot wait to see what happens next in this series. I absolutely loved Shadow and Bone and Siege and Storm. This series is amazing and I have no idea how Leigh Bardugo is going to end it all, but I am so excited to find out!
23. (Don't You) Forget About Me by Kate Karyus Quinn (June 10)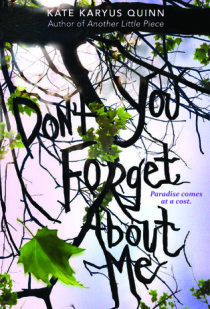 Welcome to Gardnerville.

A place where no one gets sick. And no one ever dies.

Except…
There's a price to pay for paradise. Every fourth year, the strange power that fuels the town exacts its payment by infecting teens with deadly urges. In a normal year in Gardnerville, teens might stop talking to their best friends. In a fourth year, they'd kill them.

Four years ago, Skylar's sister, Piper, was locked away after leading sixteen of her classmates to a watery grave. Since then, Skylar has lived in a numb haze, struggling to forget her past and dull the pain of losing her sister. But the secrets and memories Piper left behind keep taunting Skylar—whispering that the only way to get her sister back is to stop Gardnerville's murderous cycle once and for all.
I've already done a Waiting on Wednesday post talking about how much I'm looking forward to this book!
24. The Murder Complex by Lindsay Cummings (June 10)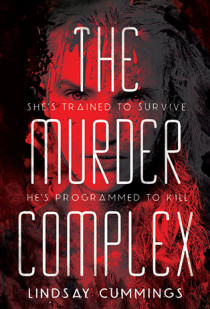 An action-packed, blood-soaked, futuristic debut thriller set in a world where the murder rate is higher than the birthrate. For fans of Moira Young's Dust Lands series, La Femme Nikita, and the movie Hanna.

Meadow Woodson, a fifteen-year-old girl who has been trained by her father to fight, to kill, and to survive in any situation, lives with her family on a houseboat in Florida. The state is controlled by The Murder Complex, an organization that tracks the population with precision.

The plot starts to thicken when Meadow meets Zephyr James, who is—although he doesn't know it—one of the MC's programmed assassins. Is their meeting a coincidence? Destiny? Or part of a terrifying strategy? And will Zephyr keep Meadow from discovering the haunting truth about her family?

Action-packed, blood-soaked, and chilling, this is a dark and compelling debut novel by Lindsay Cummings.
I did a Waiting on Wednesday post on this book, too. I love stories that are action-packed!
25. The Retribution of Mara Dyer by Michelle Hodkin (June 10)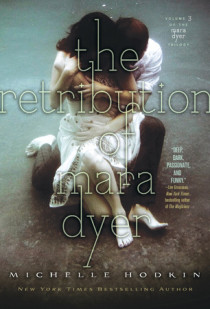 No official summary yet for this one.
After The Unbecoming of Mara Dyer and The Evolution of Mara Dyer, I know I am totally going to read this. It's one of my most-anticipated books of 2014, and I love that cover.
This is a series that I have enjoyed more after the second book, which rarely happens to me, so I have very high hopes that the third and final book will be even better!
26. Wicked Games by Sean Olin (June 10)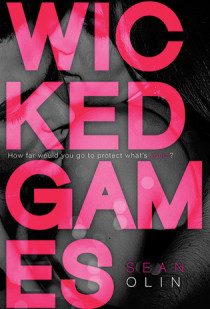 Wicked Games is the first book in a sexy thriller series where passion, lies, and revenge collide-perfect for fans of Simone Elkeles and Sara Shepard.

To all the locals in the small beach town of Dream Point, Carter and Lilah seem like the perfect It Couple-but their relationship is about to brutally unravel before everyone's eyes.

Carter has always been a good guy, and while Lilah has a troubled past, she's been a loyal girlfriend for the last four years. When smart, sexy Jules enters the picture at a senior-year bash, Carter succumbs to temptation. And when Lilah catches wind of his betrayal, she decides that Jules needs to pay.

By the end of the summer, the line between right and wrong will be blurred beyond recognition. Blood will be shed. Nothing in Dream Point will ever be the same.

This juicy summer read will keep readers turning pages until the shocking, nail-biting finale.
Another book that seems to be getting comparisons to Sara Shepard's Pretty Little Liars series. So I'm obviously intrigued!
27. Sinner by Maggie Stiefvater (July 1)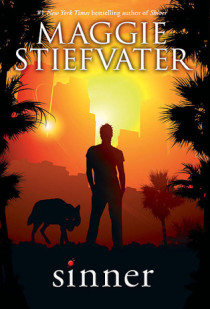 Sinner follows Cole St. Clair, a pivotal character from the #1 New York Times bestselling Shiver Trilogy. Everybody thinks they know Cole's story. Stardom. Addiction. Downfall. Disappearance. But only a few people know Cole's darkest secret — his ability to shift into a wolf. One of these people is Isabel. At one point, they may have even loved each other. But that feels like a lifetime ago. Now Cole is back. Back in the spotlight. Back in the danger zone. Back in Isabel's life. Can this sinner be saved?

"Legions of fans — myself included — have wanted Maggie to return to the world of Shiver, and now she's found an ingenious, sexy, utterly compelling way to do it," says David Levithan, VP/Publisher and Editorial Director, Scholastic Press. "This isn't so much a re-visitation as it is a reinvention, with Maggie taking readers to many places they've never been with her before. There is nothing quite so amazing as Maggie Stiefvater at the top of her game."

Author Maggie Stiefvater says, "For me, finishing the Shiver trilogy was a bittersweet moment — I knew that I wouldn't be returning to Mercy Falls once Sam and Grace's story was over. But Cole and Isabel still lurked in the back of my mind. Both of them were only half-fixed at the end of the trilogy, and I wanted to know if they could be fixed the rest of the way."
I really enjoyed the Shiver trilogy (Shiver, Linger, Forever) and I'm very excited about this book!
28. Lair of Dreams by Libba Bray (August 5)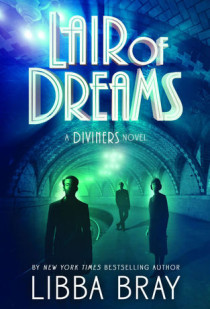 After a supernatural showdown with a serial killer, Evie O'Neill has outed herself as a Diviner. Now that the world knows of her ability to "read" objects, and therefore, read the past, she has become a media darling, earning the title, "America's Sweetheart Seer." But not everyone is so accepting of the Diviners' abilities…

Meanwhile, mysterious deaths have been turning up in the city, victims of an unknown sleeping sickness. Can the Diviners descend into the dreamworld and catch a killer?
I absolutely adore Libba Bray. Her books are so amazing, and I loved The Diviners, so this sequel is one of the books I am most excited for in 2014.
29. Fiendish by Brenna Yovanoff (August 14)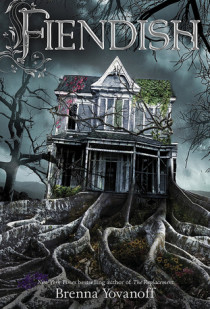 Clementine DeVore spent ten years trapped in a cellar, pinned down by willow roots, silenced and forgotten.

Now she's out and determined to uncover who put her in that cellar and why.

When Clementine was a child, dangerous and inexplicable things started happening in New South Bend. The townsfolk blamed the fiendish people out in the Willows and burned their homes to the ground. But magic kept Clementine alive, walled up in the cellar for ten years, until a boy named Fisher sets her free. Back in the world, Clementine sets out to discover what happened all those years ago. But the truth gets muddled in her dangerous attraction to Fisher, the politics of New South Bend, and the Hollow, a fickle and terrifying place that seems increasingly temperamental ever since Clementine reemerged.
I really enjoyed Brenna Yovanoff's Paper Valentine, and this sounds like a really awesome creepy read.
30. The Merciless by Danielle Vega (August 14)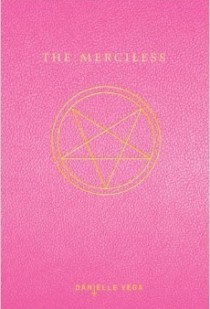 Forgive us, Father, for we have sinned

Brooklyn Stevens sits in a pool of her own blood, tied up and gagged. No one outside of these dank basement walls knows she's here. No one can hear her scream.

Sofia Flores knows she shouldn't have gotten involved. When she befriended Riley, Grace, and Alexis on her first day at school, she admired them, with their perfect hair and their good-girl ways. They said they wanted to save Brooklyn. They wanted to help her. Sofia didn't realize they believed Brooklyn was possessed.

Now, Riley and the girls are performing an exorcism on Brooklyn—but their idea of an exorcism is closer to torture than salvation. All Sofia wants is to get out of this house. But there is no way out. Sofia can't go against the other girls . . . unless she wants to be next. . . .

In this chilling debut, Danielle Vega delivers blood-curdling suspense and terror on every page. By the shockingly twisted end, readers will be faced with the most haunting question of all: Is there evil in all of us?
Ooooh. This sounds so good. I love twisty, creepy books!
—————
Okay! Lots of great books are coming out next year and I'm looking forward to getting my hands on them! What are you excited to read next year?